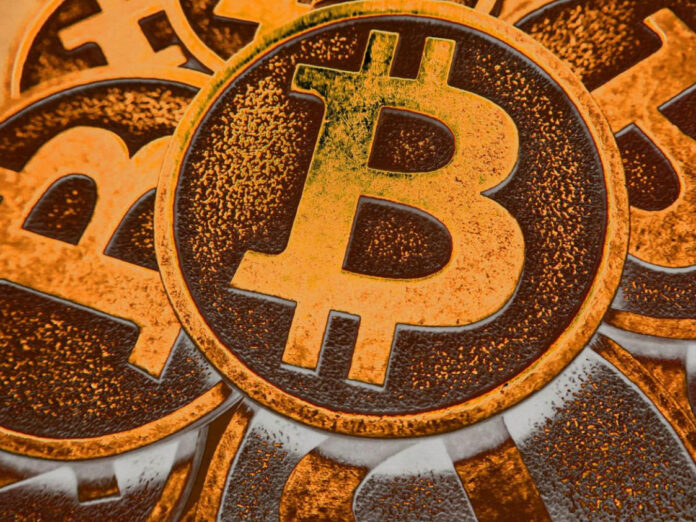 The activity generated by ordinals and the new Bitcoin token standard, BRC-20, is congesting the network and driving up commission rates.
Over 400,000 transactions were waiting to be confirmed on the Bitcoin network on Sunday, May 7, due to congestion generated by the growing demand for NFT ordinals and BRC-20-based tokens in Bitcoin, which are tied to ordinals.
Similar to the Ethereum blockchain, Bitcoin now has a token standard that allows new assets to be created on the blockchain.
With the growing demand for these assets, primarily memecoins, and their listing on major cryptocurrency exchanges and industry exchanges, activity within the blockchain has skyrocketed along with the commission fees on the network, which also grew exponentially to a nearly two-year high. .
Mempool data shows, at the time of this edition, a total of 402,295 pending BTC transaction swhile commission rates average $8 per tax.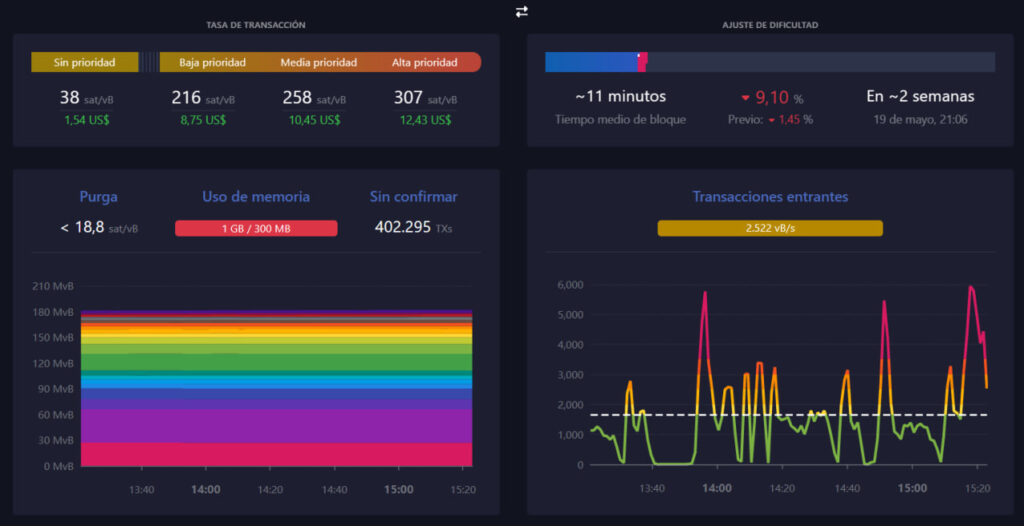 Transactions related to Ordinals, a protocol that allows files to be saved on the Bitcoin blockchain similar to NFT tokens, also continue to grow, contributing to the current network congestion.
According to Dune Analytics, there are 4,334,447 ordinal listings in bitcoin; this is 64% higher than the number of ordinal NFT listings on the blockchain last week.
The number of daily Bitcoin transactions doubles
Over the past 30 days, the number of daily transactions on the Bitcoin network has nearly doubled, from 293,300 transactions per day in mid-April to 528,800 transactions per dayCurrently.
So far this month, there have been over 3.24 million Bitcoin transactions, according to data from The Block Research.
On the other hand, commission rates, which users pay to confirm their transactions, are at their highest in two years. Bitcoin miners are the main beneficiaries of these commission fees and according to the same data platform, they receive almost $29 million per day in profit between block rewards and transaction confirmation revenue.
12.17% of revenue recorded by Bitcoin miners this May comes from commission fees paid on the network.

What is congesting the Bitcoin network?
Listings related to Bitcoin ordinals continue to grow at a rapid rate. Ordinals were launched this year through Segwit and Taproot updates and spawned BRC-20 tokens, which use ordinal inputs of JSON data.
The anonymous Bitcoin Core operator, known as Cøbra, shared with his Twitter followers his theory that the increased activity these protocols are generating within Bitcoin represents a denial of service, or DoS, attack on the network. Cøbra assured that bitcoiners and the crypto community must coordinate to find a way to respond to the current attack.
"If fees increase, more exchanges will use (network) congestion as an excuse to avoid withdrawals," manifest the anonymous trader in reference to actions taken by Binance.
The Cryptocurrency Company stopped BTC withdrawals on Sunday signal network congestion and the large number of transactions awaiting confirmation. A few hours later, Binance resumed bitcoin withdrawals on its platform.
An Opportunity for the Lightning Network
Anthony Pompliano, co-founder and partner at Morgan Creek Digital Assets, told Will Clemente, cryptanalyst and co-founder of Reflexivity Research, that the recent congestion the Bitcoin network is currently experiencing could be a catalyst for Lightning Network adoption. .
On the other hand, Pierre Rochard, vice president of research at Riot Platforms, said that Binance's actions highlight the competitive advantage that companies have that use the Lightning Network to develop their applications and services for payments. in bitcoin.
The Lightning Network is a second-layer network designed to provide users with a fast and affordable way to make Bitcoin payments. The capacity of the Lightning network has increased by 6% this year, reaching 5,580 BTC.