Bitcoin's hash rate increased by 25% in 2023, making the blockchain the most secure network today, Mike McGlone pointed out in his report "Cryptos vs. Liquidity Contract, Fed".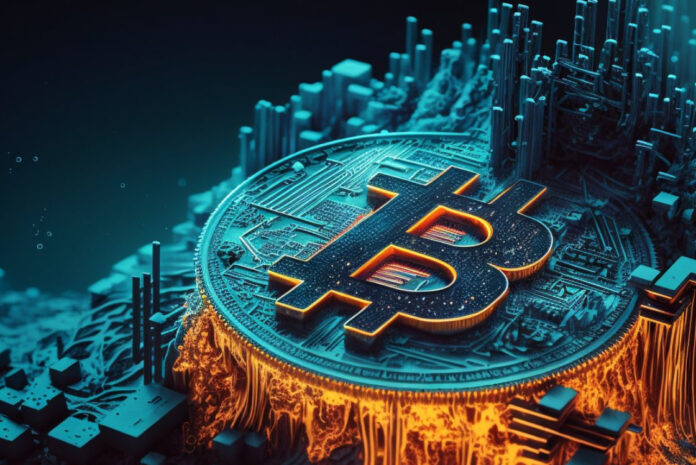 According to Bloomberg Intelligence Principal Analyst Mike McGlone, Bitcoin is the most secure blockchain network in the world.
The Bitcoin hash rate, a metric that indicates the network's computing power to confirm new blocks, increased by 25% in 2023.
Currently, the Coinwarz data platform shows that the Bitcoin hash rate is over 377 exahashes per second (EH/s). This value, according to McGlone, highlights how Bitcoin has managed to strengthen in recent months despite the uncertainty and growing regulatory pressure from governments and the bad timing the banking system is going through, as well as the political change to which it faces the United States. Federal Reserve of the States (FED).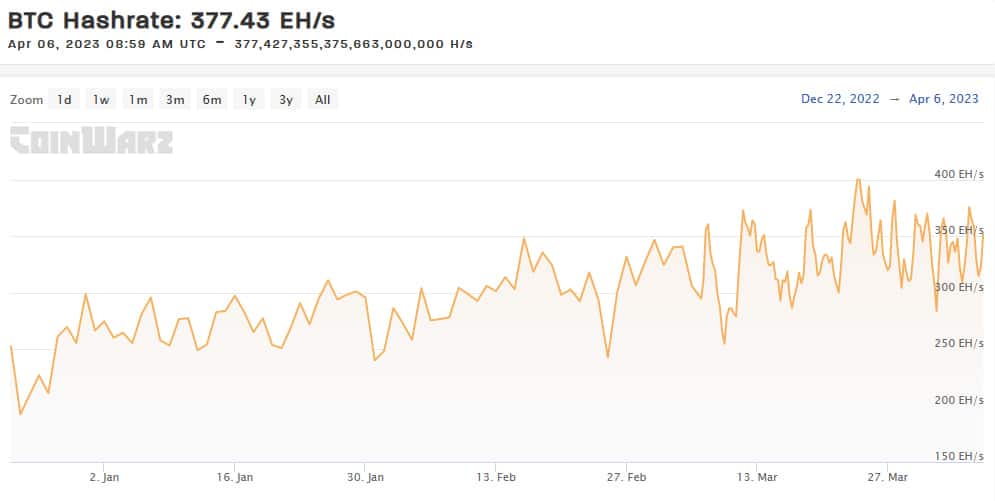 Increase confidence in bitcoin
McGlone believes that this year Bitcoin and cryptocurrencies have escaped the downtrend they experienced in 2022, driven by aggressive interest rate hikes by the Fed and the collapse of major government projects. crypto industry, such as Terra, Three Arrows Capital and FTX.
However, with the Fed still threatening to tighten monetary policy further, the risk of crypto assets entering a new bear cycle is still present.
However, it is also true that the banking crisis, which has led the Fed to print billions of dollars in recent weeks, has become a catalyst for increasing investor confidence in Bitcoin and crypto assets.