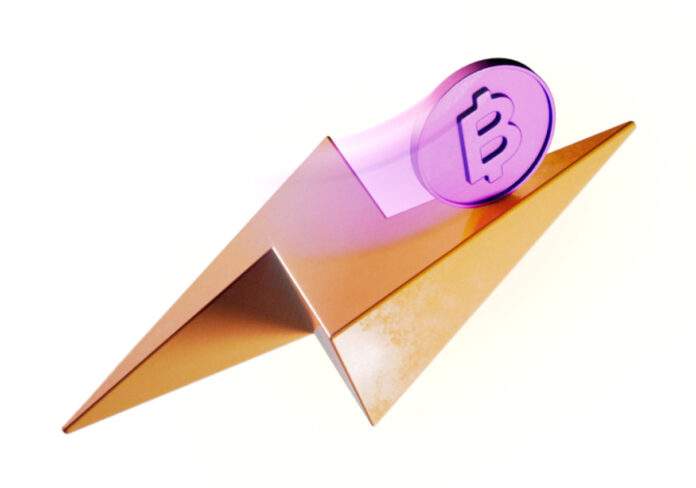 The payment app developed by Jack Dorsey's Block company implemented Bitcoin's scalability solution, the Lightning Network.
Cash App has taken a new step in its goal of integrating new blockchain and Web3 technologies to improve its services. Block's payment app recently announced Lightning Network integration to streamline Bitcoin payments from its platform.
The integration of Bitcoin's scalability solution with Cash App enables its millions of users to be able to make instant payments without transaction fees anywhere in the world.
Instant BTC payments from Cash App
Cash App developers first announced plans to integrate the Lightning Network into their payment app in 2019, and while they've been implementing the blockchain scalability solution for days, it doesn't. is that on Thursday they formalized its launch.
On Twitter, Cash App confirmed that its US users, excluding New York State residents, can now enjoy the full Lightning Network experience from their payment app.
What is striking about this integration is the ability for Cash App users to send and receive bitcoins quickly, free and securely without geographic limitation.
Lightning Network is the future of bitcoin payments
The Lightning Network has grown exponentially over the past year, increasing its Bitcoin capacity by 23% since mid-2022. This increase represents the growth, usage, and adoption that the network is scaling had around the world. Currently, the Bitcoin capacity of the Lightning Network is 5,233.77 BTC, according to data from the 1ML platform.
Additionally, the number of active Lightning Network nodes has also grown exponentially in recent months, with nearly 16,050 active nodes to date.

The Bitcoin scalability network, which allows instant payments and micropayments with the main cryptocurrency on the market, has become the main alternative solution for several companies.
Adopting the Lightning Network
In October, NYDIG parent company Stone Ridge announced the creation of Wolf's Clothing, a company focused on accelerating the growth and adoption of the Bitcoin and Lightning Network ecosystem. Similarly, fast-food chain Subway began implementing bitcoin payments through this network in several of its franchises in November last year.
Additionally, MicroStrategy, Michael Saylor's business intelligence firm, is working to develop new business applications based on the Lightning Network, which seek to improve the institutional adoption of Bitcoin as well as unlock the potential of its technology. disruptive.
Another of the integrations that stand out from the Lightning Network is the company's adoption of CoinCorner to allow users to easily send funds immediately and without transaction fees between Europe and Africa.