The CoinGate platform reveals that the use of cryptocurrencies as a means of payment in e-commerce platforms increased by 63% in 2022, despite the difficult conditions caused by the bear market.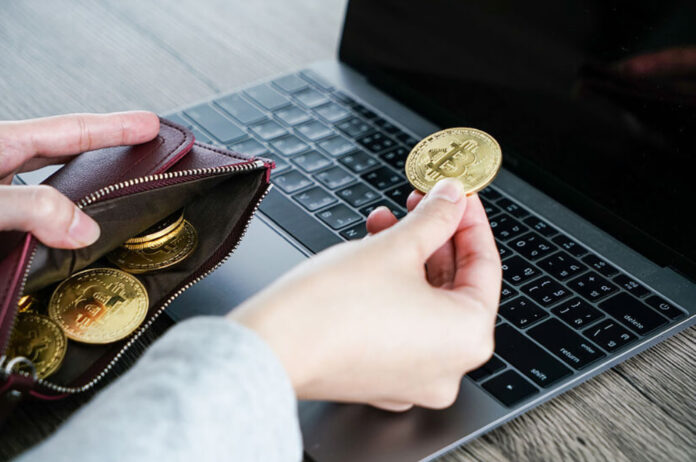 Many companies have adapted to cryptocurrencies over the past year, implementing these digital assets as a viable alternative means of payment within their platforms.
In their research report titled "Did Crypto Payments Work Well?" 2022", CoinGate points out that, in the context of the crypto winter, the adoption of cryptocurrencies to make retail payments has not been affected. Contrary to what one might think, 2022 has seen phenomenal growth in the use of cryptocurrencies and digital assets for payment on trading platforms.
CoinGate is helping businesses adapt to cryptocurrency payments, processing around 312,500 customer payments with crypto assets per year on average since 2014. However, that number has grown to a total of 927,294 payments processed with crypto currencies in 2022, which represents a 63% increase from its previous annual average.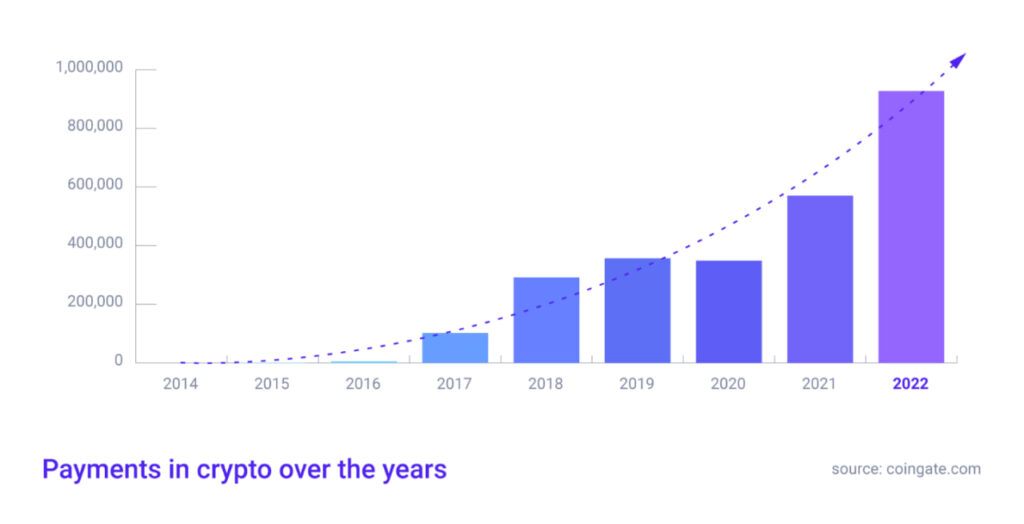 As a result, platform analysts point out that the use of cryptocurrencies as a means of payment has not been deterred by the sharp decline that cryptocurrencies have experienced in their price over the past year. People continue to spend cryptocurrencies like there's no tomorrow, the report notes.
Cryptocurrencies as a payment solution
One of the main reasons that has led to the growth in the use of cryptocurrencies as a means of digital payment is the possibility of carrying out borderless payments. The nature of cryptocurrencies facilitates instant and inexpensive cross-border payments, allowing users to pay for goods and services from anywhere with almost no restrictions.
Likewise, cryptocurrencies improve accessibility to the financial system for the unbanked or who do not have certain banking products, such as credit cards.
On the other hand, the volatility of crypto assets has not been an issue for merchants accepting payments with digital assets, as most payment providers allow their customers to instantly settle crypto payments in fiat currency.
Bitcoin and USDT among the favorites
Regarding the most used cryptocurrencies to make digital payments, CoinGate pointed out that Bitcoin is the one that led payments on e-commerce platforms in 2022, accounting for 48% of all payments made with crypto assets that year. It is followed by USDT, with a 14.8% dominance in digital payments, and Ethereum, with a 10.9% dominance.
Litecoin and Tron, with 9.6% and 5.8%, according to data from the platform, are the other most popular cryptocurrencies among consumers when paying with crypto assets.
However, the reality is that Bitcoin has lost ground against stablecoins like USDT. According to CoinGate research, Bitcoin's dominance in digital payments in 2021 was 55.6%, while USDT's was only 2.3%.
On the other hand, despite the growing popularity and trust that the scientific blockchain network Cardano has earned, its ADA cryptocurrency is little used as a means of payment, accounting for only 1.1% of payments made in 2022 on trading platforms. electronic.
Lightning Network
On the other hand, the CoinGate report highlights the use of the Bitcoin Lightning Network as an alternative in the digital payments industry.
The platform's survey noted that payments made with BTC through its scaling solution increased by 97% in 2022, accounting for nearly 7% of all digital purchases made with Bitcoin over the past year.
This year, the Lightning Network's payout capacity has increased to 5,174 BTC and its current node count is 16,008 nodes globally. These metrics on Bitcoin's network scalability not only show its growth at the network level, but also its increasing adoption by crypto users, the CoinGate report states.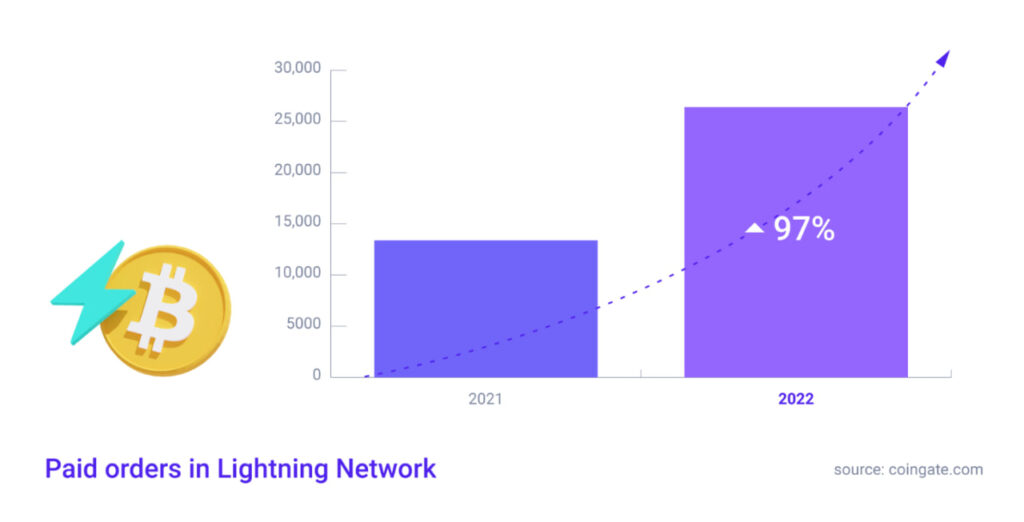 Cryptocurrency payments on the rise
Based on its findings, the platform concludes that while not all businesses have readily adopted cryptocurrencies as payment alternatives, most consider these digital assets to diversify their options, provide them with innovative ways to reinvigorate their activities, and even allow them to increase their sales.
CoinGate concludes that the use and adoption of cryptocurrency payments is not slowing down, but is actually increasing every day.