The Indonesian government plans to establish a nationwide cryptocurrency exchange this year, Bloomberg reported.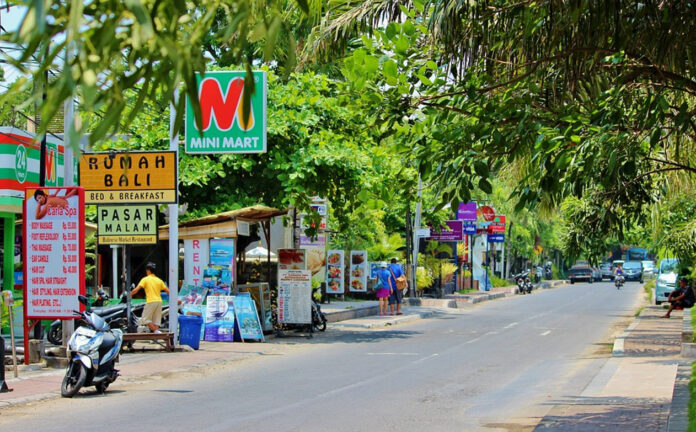 According to various reports, the cryptocurrency exchange will be under the supervision of the Indonesian Financial Services Authority, the FSA, which is in the midst of a process of transferring power from the country's Commodity Futures Trading Regulatory Agency, Bappebti. .
There FSA to assume supervision and regulation of crypto assets in Indonesia in 2023for a period of two years, it is therefore likely that the cryptocurrency exchange platform will be set up before the delegation of regulatory powers between the two agencies is carried out.
So far, explains Bloomberg, cryptocurrencies and digital assets are overseen by Bappebti, as well as commodity contracts.
However, Didid Noordiatmoko, acting head of Bappebti, confirmed the change in regulatory powers over these digital assets. As Noordiatmoko explained, the transfer of powers is part of a financial reform that aims to transform its regulatory approach to the crypto-asset ecosystem and strengthen its current system.
Indonesia wants to improve its regulatory approach to cryptocurrencies
By 2022, Indonesia had pledged to launch a national platform for the regulated exchange of cryptocurrencies.
However, Noordiatmoko pointed out that a lack of regulatory clarity regarding crypto assets in the world in general and a lack of similar initiatives in other countries have delayed its initial plans. At a conference on Wednesday, the interim chief of Bappebti said that Indonesia will mark a milestone in the world of crypto with the construction and launch of its own exchangebut that we must make sure to do it in the right way so that the ecosystem functions and develops healthily.
The creation of a national cryptocurrency exchange platform will also boost innovation in the country, which has so far focused on monitoring crypto assets, Noordiatmoko said. Bappebti's acting chief sees crypto assets as a viable medium that will help boost the country's digital economy over the next decade.
More than 16 million people invest in crypto assets in the country
In Indonesia, cryptocurrencies are recognized as regulated financial securities.
Last year, the country recorded crypto asset exchanges worth 300 trillion rupees, or about $19.2 billion. Although this is quite a large amount, it represents a 65% drop in volume traded with crypto assets compared to 2021. Even so the number of cryptocurrency users and investors in Indonesia increased in 2022recording more than 16 million users.
Noordiatmoko pointed out that despite the downturn in the crypto market last year, digital assets continue to be one of the top three choices for Indonesian investors.
Finally, the country is also building its own central bank digital currency (CBDC) for the Indonesian rupiah.
Indonesia's plans to issue a digital Indonesian rupiah aim to optimize the country's payment system and improve monetary policy, using a legal instrument for digital payments, Perry Warjiyo, governor of Bank Indonesia, told Reuters. , in mid-2021.