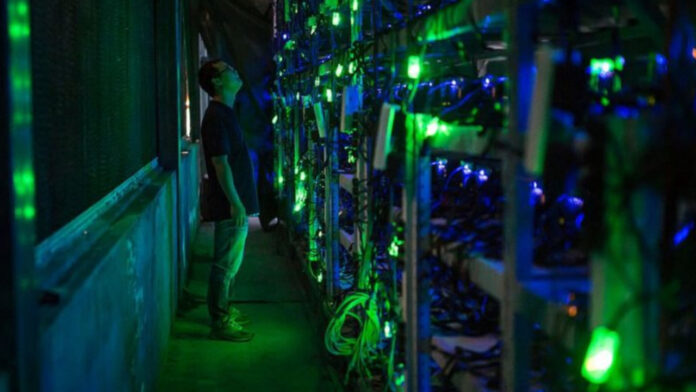 The World Economic Forum, WEF for its acronym in English, has recognized that Bitcoin mining uses more and more clean and non-polluting energy from the environment.
Bitcoin mining companies are creating new initiatives to support their productive activity while minimizing possible damage to the environment. This has been recognized by the WEF, an international organization that brings together political, business, academic and social leaders to discuss major global challenges and seek common solutions, through a publication on its web portal.
The WEF published a video on the company Crusoe Energy Systems, located in the state of Colorado. In it, the organization shows how the company uses waste methane to power its data center operations and extract bitcoins from the network with the least environmental impact.
According to the organization, the Bitcoin mining company harness surplus methane gas to generate electricity and power a farm with crypto-mining equipment. With this action, Crusoe Energy Systems directly contributes to avoiding the emission of methane, a greenhouse gas that is about 80 times more harmful than carbon dioxide, the WEF said.
Methane Gas and Bitcoin Mining
Bitcoin miners have found a way to harness methane gas as a valuable resource to generate clean and profitable energy for crypto mining.
Last year, investor and environmental activist Daniel Batten claimed that BTC miners could help reduce greenhouse gases by more than 20% using this gas as fuel in their cryptomining operations.
Batten argued that Bitcoin mining encourages the use of renewable energy and the development of new green projects.
Likewise, in his Twitter account, Batten pointed out that Bitcoin mining has become a catalyst to use residual methane and produce energy, generating a change in its use and providing alternatives to the use of this usually wasted source of energy.
On the other hand, according to the WEF, the initiative promoted by Crusoe Energy Systems is a clear example of how the future of technology can be aligned with the future of the global climate.
The WEF has changed its position on Bitcoin mining since 2017, when it criticized the high energy consumption generated by this activity. However, in September last year, the organization announced the creation of a working group to investigate energy consumption in cryptomining and its impact on the environment.
What are the benefits of capturing methane in cryptomining?
One of the main advantages of using methane gas for power generation in Bitcoin mining is cost effectiveness. In addition to minimizing the environmental impact, crypto farms using methane as an energy source can set up much operationssaid the WEF.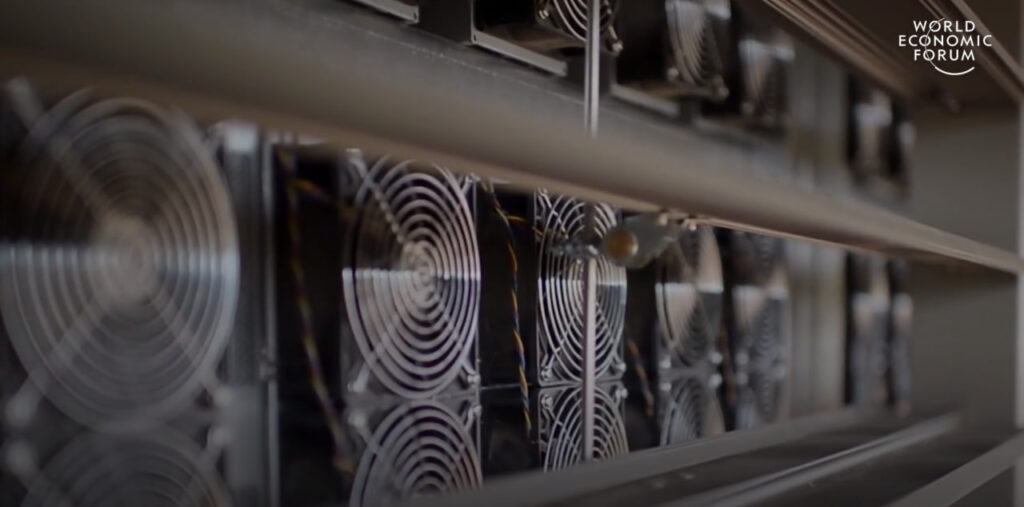 Today, companies have set up BTC mining farms that run on methane gas produced from oil wells and landfills. These farms, located in different parts of the world, such as the United States and Argentina, use mobile generators that convert methane gas into electricity and then power mining equipment, which is responsible for solving complex algorithms that validate transactions. on the bitcoin network. .
It is an alternative that prevents the combustion or release of methane gas into the atmosphere, reducing greenhouse gas emissions and improving the environmental performance of the oil industry in general. Moreover, the use of this gas in the mining of bitcoins It represents an additional source of income for companies who participate in this economic model.
Besides Crusoe Energy Systems, one of the pioneer companies in this field is Vespene Energywhich captures methane gas generated in the oil industry to turn it into clean energy that can power micro-grids.
Another of the alternative energy sources used in Bitcoin mining comes from organic waste. Vespane Energy also uses the waste to generate electricity and mine cryptocurrency.
This company notably transforms methane gas resulting from the decomposition of agricultural and industrial materials into clean and renewable energy intended to supply cryptocurrency mining facilities, as reported by this media in December.