LibreTube is a free software application which offers an interesting alternative to enjoy all the content of YouTube in a more versatile way and with additional options. And it is that YouTube, one of the most popular video streaming platforms in the world where millions of people access it to see all kinds of content, from music videos to tutorials, vlogs and much more, presents certain limitations in its app for mobile devices. For example, it affects background and screen off audio playback, which can be frustrating for many users.
Despite the fact that there are several alternatives to YouTube, this platform has practically become the reference repository. Being integrated into the Google ecosystem and having a payment option that adds functions not available to users of the free version, it does not hurt to have an alternative as a reproduction tool of its content like LibreTube.
Main features of LibreTube
The first thing that stands out about LibreTube is that it is a free software application, which means that its code is hosted on GitHub and is available to anyone interested in auditing it.
Also, being a standalone app, it doesn't depend on Google services, which means you don't need to sign in with a Google account to use it. However, this advantage also has a disadvantage, as data from a Google account, such as subscriptions, playback history, saved videos or favorites, cannot be moved to LibreTube. You have to start from scratch in this application.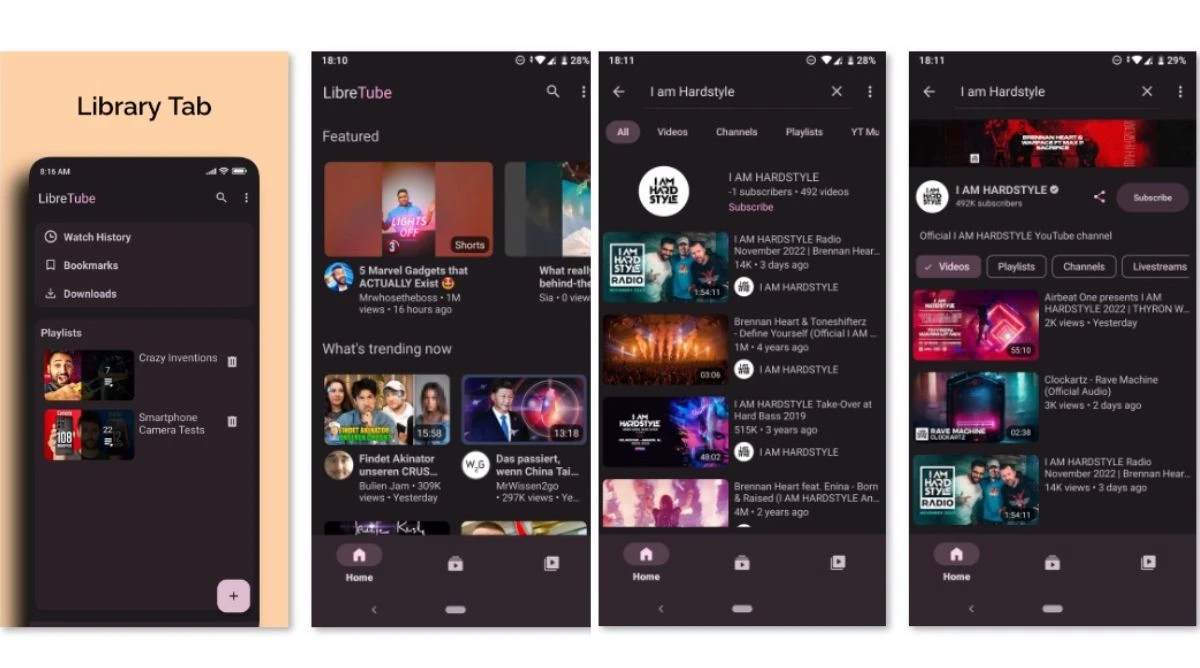 One of LibreTube's most important features is the ability to rplay audio in the background and with the screen off, something inaccessible in the official YouTube app. This means that users can listen to music, podcasts or other audio content from YouTube while doing other activities on their mobile device or even with the screen off, which is very convenient for those who want to use YouTube. as a music or podcasting platform. .
Download YouTube Videos with LibreTube
Additionally, LibreTube allows you to download YouTube content to your mobile device to play without an internet connection. This is especially useful when you are in areas with limited internet connection or when you want to watch videos without consuming mobile data. The download option is available for different video formats and qualities, allowing users to customize their playback experience according to their preferences and needs.
LibreTube's interface is similar to YouTube's, making it easy to use and familiar to those who are used to the official app. Video search, playback, subtitles, forward and backward videos, and even floating window playback are available in LibreTube similar to YouTube.
In addition, thanks to the integration of Material You, the application adapts to the appearance of the operating system of the device, which makes it aesthetic and consistent with the rest of the applications.
An additional feature that makes LibreTube an attractive option is its focus on privacy. By not requiring a Google account for use, users can enjoy YouTube content without sharing your personal information with the Google platform. This may be particularly relevant for those who are concerned about online privacy and are looking for alternatives that respect their privacy.